Continuing a tradition of offering specialized auctions, Swann Galleries will offer its second edition of The Artists of the WPA on Thursday, January 27 which aims to call attention to the generation of artists that contributed to the Federal Arts Project and the varying "alphabet agencies" and helped form a new American identity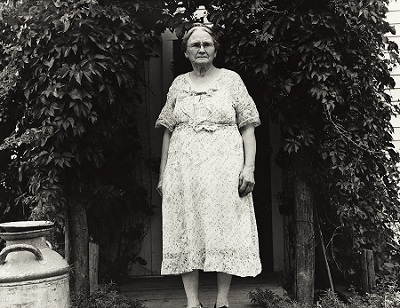 in the twentieth century.

Leading the sale is People's Follies #2, tempera on board, 1938, by one of the leading elders of American art during the New Deal, Reginald Marsh (est. $30,000–50,000). Further works that embody the social realism movement of the era include Daniel Celentano's Pelham Bay, oil on canvas (est. $8,000-12,000), and Aaron Bohrod's Getting Ready for Auction, oil on masonite, 1942 (est. $5,000–7,000).

Additional artworks of note include Blanche Lazzell's Cape Cod Cottage; The Coffee Pot, an original, double-sided carved color woodblock, 1936, painted in color inks (est. $20,000–30,000); and John Steuart Curry's Heart Ranch, Barber County Kansas, a 1929 oil-on-canvas plein air painting of a rural field (est. $10,000–15,000); as well as exceptional prints by Marsh, Louis Lozowick, Grant Wood, Milton Avery, Thomas Hart Benton, and John Sloan, among others.
Murals were among a core part of the Federal Arts Projects; featured in the sale are a number of studies and maquettes for these efforts. Most notable is James Daugherty's 1936 maquette for the social room of Fairfield Court Housing Project in Stamford, Connecticut (est. $5,000–7,000); as well as two additional studies for additional projects throughout the 1930s— …more