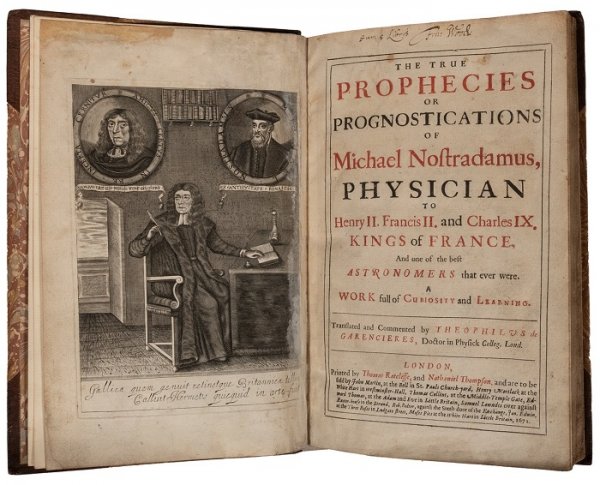 Potter & Potter Auctions announced the results of their early summer Fine Books & Manuscripts sale held on June 1st, 2023. It featured 510 lots, had a 97% sell through rate and all prices noted include the company's 20% buyer's premium.

Of the fine selection of groundbreaking first editions, Charles Dickens' Great Expectations, was estimated at $8,000-12,000 and sold for $24,000. The first edition, first issue copy was printed in London by [C. Whiting for] Chapman and Hall in 1861, and was among the earliest printings of its type, given its well documented errors and layout.
Howard Phillips Lovecraft's The Outsider and Others, was estimated at $4,000-6,000 and made $11,400. This first edition of the first book published at Arkham House in 1939 retained its rare and original dust jacket, and was one of only 1,268 copies printed by the publisher of weird fiction and horror.
William Edward Burghardt Du Bois' (1868-1963) The Souls of Black Folk, estimated at $3,000-5,000, realized $14,400. This first edition was published in Chicago by A.C. McClurg & Co., in 1903 and was a very fine example of Du Bois's most famous work, which remains a landmark in the history of sociology and a cornerstone of African American literature to this day.

Henry Roth's Call It Sleep, was estimated at $3,000-5,000 and fetched $9,000. This copy of the first edition of the author's first book was published in New York by Robert O. Ballou in 1934, included its rare first issue dust jacket, and was from the personal library of Larry McMurtry.
Thomas Hardy's The Trumpet-Major. A Tale, was estimated at $2,000-3,000 and brought $11,400. This first edition in book form was printed in London by Smith, Elder & Co. in 1880. This example in its rare secondary binding was originally published as a serial in Good Words magazine that same year.

Heinrich Klüver's Mescal: The 'Divine' Plant and its Psychological Effects, was estimated at $250-350 and sold for $2,880. Published in London by Kegan Paul, Trench, Trubner & Co. in 1928, this first edition was inscribed by Klüver and was the first work in English to study the psychoactive compounds of mescal. The lot also included a group materials related to Klüver including a booklet inscribed by Dr. Ronald Siegel.
Alice B. Toklas' The Alice B. Toklas Cook Book, was estimated at $1,000-2,000 and sold for $12,000. Published in New York by Harper & Brothers in 1954, This first American edition included her hand-written inscription of her famous "haschisch fudge" recipe. The lot included a TLS, dated 11 April 1974, from a friend of both Toklas and Gertrude Stein, author Samuel M. Steward, to Ronald R. Randall regarding the provenance of the inscribed recipe.

Peter Bogdanovich's The Killing of the Unicorn: Dorothy Stratten 1960-1980, was estimated at $300-500 and made $4,080. The first edition, presentation copy was published in New York by William Morrow and Company in 1984 and included a full-page inscription from the author to Larry McMurtry, expressing gratitude for their friendship over the years.
Langston Hughes' The Ways of White Folks, was estimated at $300-500 and scored $4,800. This early printing, presentation copy was printed in New York by Alfred A. Knopf in 1947 and was inscribed by Hughes to author Kay Boyle, a writer and political activist who worked for the NAACP.

Collections and archives also attracted interest. A group of 32 mostly first editions by Charles Dickens, made $6,600. These included a first edition, first issue of Sunday Under Three Heads; a first edition in book form of The Posthumous Papers of the Pickwick Club; a first edition of Sketches of Young Ladies; a first edition of Sketches of Young Gentlemen, and many others.
A library of around 1,300 mystery and detective titles mostly from the first half of the 20th century, was estimated at $1,000-2,000 and fetched $15,600. Many were listed and limited, all were in their original cloth or wraps, and most retained their original dust jackets or slipcases. Authors included John Le Carre, Tony Hillerman, Len Deighton, Sue Grafton, Elmore Leonard, Harlan Ellison, George Pelecanos, Robert B. Parker, Chester Himes, Raymond Chandler, James Lee Burke, Donald Westlake, John Dunning, James Crumley, and many others.

This sale conluded with antiquarian works, important historical ephemera, and other category spanning publications, including Michael Nostradamus' The True Prophecies or Prognostications of…, Physician to Henry II. Francis II. and Charles IX. Kings of France, and one of the best Astronomers that ever were. The work full of curiosity and learning, estimated at $7,000-9,000 and made $10,200. The handsome, first edition in English was translated with comments by Theophilus de Garencieres and published in London by Thomas Ratcliffe and Nathaniel Thompson for John Martin et al. in 1672.

Gaius Julius Caesar's The Commentaries of Caesar, Translated into English. To Which is Prefixed a Discourse Concerning the Roman Art of War, realized $6,600. Translated by William Duncan, this rarity was published in London in 1753 for J. and R. Tonson and S. Draper, and R. Dodsley. It was complete with all plates, including the double–page "bull" plate.

Maureen Lambray's The American Film Directors Volume I, estimated at $2,000-3,000, made $7,800. Published in New York by Rapoport Press in 1976, this first edition was especially bound by Lord John Press for publisher Herb Yellin and was signed by over 500 film directors, actors, and Hollywood personalities.

A copy of the Boston Gazette and Country Journal sharing the news of the Boston Massacre, estimated at $400-600, sold for $5,280. No. 779 and dated Monday, March 12, 1770, it included a woodcut vignette at the center of the masthead and 4 wood-engraved coffins of the victims by Paul Revere (1735-1818).

According to Christopher Brink, Potter & Potter Auctions' Director of Fine Books and Manuscripts, "Last Thursday was truly remarkable all around. We more than doubled our low estimate, selling 97% of the 508 lots which far surpassed the average that week of global sales. We already have our sights set on August when we bring to market the collection of Robin and Kathryn Smiley of Firsts Magazine. After that is the important Chet Ross collection of Nobu Shirase and the Japanese Antarctic Expedition, most of which has never been offered on the market and is near impossible to find in the wild. We close out the year with the Alice in Wonderland collection of Stephen J. and Nancey Farber, featuring choice offerings of presentation copies and rare first editions". For more information contact Christopher Brink, Director of Fine Books and Manuscripts at (773) 472-1442 or chris@potterauctions.com.