Information • Entertainment • Opinion (Since 1985)

| | | | | | | |
| --- | --- | --- | --- | --- | --- | --- |
| Book Fairs | Book Auctions | Open Bookshops | Biblio Paradiso (The Virtual Book Fair) | Book Search | Rare & Unusual Books | Alternative News |
American Literature & History at Freeman's on June 8
On June 8, Freeman's will present A Fine Collection of American Literature and History, the final sale within Freeman's annual Americana Week—back-to-back auctions bringing collectors the best of American art and printed matter. The auction is led by a rare 1855 first edition of Walt Whitman's Leaves of Grass with impressive provenance,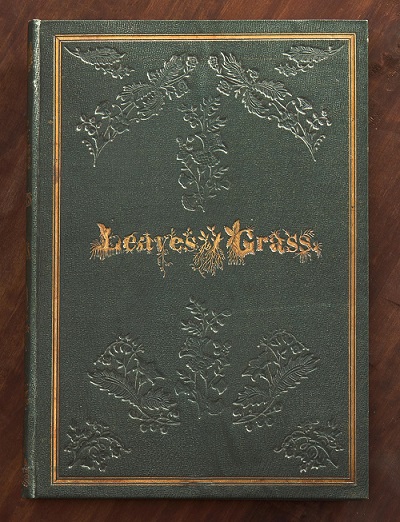 coming to market from the libraries of both the preeminent American collector Thomas Winthrop Streeter and Arthur Swann, and presented at a pre-sale estimate of $100,000-150,000.

Also on offer is important Americana, including a very rare 1776 edition of Thomas Paine's revolutionary pamphlet Common Sense and a first edition of Thomas McKenney and James Hall's monumental History of the Indian Tribes of North America, dubbed "the grandest color plate book issued in the United States up to the time of its publication, and one of the most important of the century."

In addition to the leading first edition of Leaves of Grass, Freeman's June 8 auction brings to market nearly thirty other Whitman titles—from Democratic Vistas to November Boughs—as well as several works by writers such as Henry David Thoreau and Ralph Waldo Emerson, including an 1854 first edition of Thoreau's masterpiece, Walden; or, Life in the Woods.

Underscoring Freeman's reputation as a premier destination for early American and presidential material, A Fine Collection of American Literature and History brings to market several important documents and bindings, including a rare 1787 first edition of the leading anti-Federalist attack on the United States Constitution, Observations Leading to a Fair Examination of the System of Government Proposed by the Late Convention. Additional highlights include Charles Stedman's The History of the Origin, Progress, and Termination of the American War (Stedman's authoritative history of the American Revolution) and Benjamin Franklin's Political, Miscellaneous, and Philosophical Pieces.

Collectors will be pleased to find a selection of works related to the nation's flora and fauna, from John James Audubon and John Bachman's The Quadrupeds of North America and John Evelyn's Silva: Or, a Discourse of Forest-Trees… to a handsome set of The North American Sylva, a classic work on American natural history by Andrew F. Michaux and Thomas Nuttall.

Freeman's is open for preview by appointment only. Live auction participation is available via telephone bidding or online platforms, including FreemansAuction.com, Invaluable.com, and LiveAuctioneers.com. For more information about the sale, or to schedule a preview, please contact Darren Winston (dwinston@freemansauction.com or 267.414.1247). To register for online or telephone bidding, please contact Freeman's client services at bids@freemansauction.com.