Information • Entertainment • Opinion (Since 1985)

| | | | | | | |
| --- | --- | --- | --- | --- | --- | --- |
| Book Fairs | Book Auctions | Open Bookshops | Biblio Paradiso (The Virtual Book Fair) | Book Search | Rare & Unusual Books | Alternative News |
Fine Literature, with Beats, Bukowski & the Counterculture at PBA on December 1st
On December 1, 2022 PBA Galleries will host an auction with over 450 lots of fine literature and ephemera featuring scarce works from the counterculture and the Beat Generation, including a large section of rock and psychedelic posters.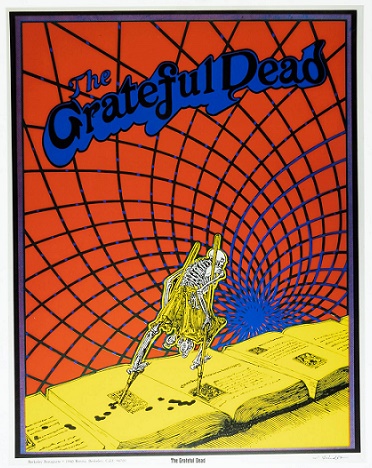 Featured as well are rare editions from Charles Bukowski, many with original artwork. The sale includes large samplings of the works of Ray Bradbury, John Steinbeck, Ernest Hemingway and other major voices of 20th century literature.

A highlight of the sale is an original 8-line manuscript letter handwritten by Jack Kerouac to poet Lois Sorrells Beckwith. The poet Lois Sorrells Beckwith was a romantic partner of Kerouac for a number of years, and the person after whom the character "Louise" in Big Sur is modeled. Beckwith and Jack Kerouac met in 1958, lived together for a few years, and remained friends until Kerouac's death (est. $6,000-9,000).

The fine literature section contains many unique offerings. One of which is a copy of Lysistrata signed by Pablo Picasso and containing 6 original etchings. Published in 1934 by the Limited Editions Club, Gilbert Seldes translated the classic tale by Aristophanes (est. $5,000-8,000). Also from the Limited Editions Club is a copy of James Joyce's Ulysses signed by Henri Matisse. With twenty-six plates and six etchings by Matisse, it was the only American publication of the artist's illustrations. The soft-ground etchings used in this project are reportedly Matisse's only use of that medium (est. $4,000-6,000).

Rare to find in the original jacket, is a first printing of Tender is the Night: A Romance by F. Scott Fitzgerald. It was his last completed novel published during his lifetime. First printing copies in the original jacket are scarce, as only 7600 copies of the first printing were originally produced. (est. $3,000-5,000). John Kennedy Toole's A Confederacy of Dunces in a first issue jacket also graces the sale. Published 11 years after the author's death at age 32, it won the Pulitzer Prize in 1981 (est. $3,000-5,000).

A rare Bukowski work being offered is a copy of Crucifix in a Deathhand, one of twelve specially inscribed copies with original artwork and saffron covers. The original inscription/painting by Bukowski, in red paint, reads: "Spiders die at night too without reading Dylan Thomas. Good night, Charles Bukowski" followed by a drawing of a spider (est. $5,000-8,000).

Notable posters being offered are a Grateful Dead poster signed by artist Bob Fried from 1967. The much sought-after promotional poster features a skeleton walking on stilts across a road of books (est. $4,000-6,000); a wonderful example of one of the rarest and most sought-after posters from the Bill Graham Presents series advertising a series of shows in Toronto by Jefferson Airplane and Grateful Dead (est. $4,000-6,000); and a Rare Artist's Proof of the limited edition of The Curse of Lono signed by author H.S. Thompson and illustrator Ralph Steadman at the limitation (est. $3,000-5,000).