PBA Galleries announced a Platinum Auction of Americana & Rare Maps on June 30th, 2022. The sale is comprised of a selection of 96 rare, important, and valuable examples of historical Americana, including much on Mexico, from printed books and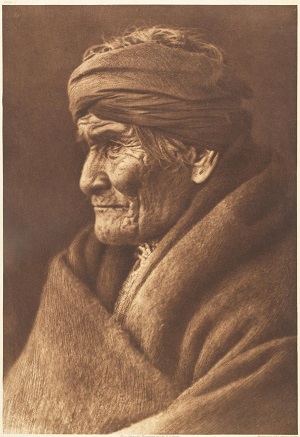 manuscripts to cartography and pictorial views, with ephemeral material, broadsides, archives, photographs, and more.

The first section includes books, manuscripts, photographs, and ephemera. Among the major book lots is Pencil Sketches of Montana by A.E. Mathews, with 31 lithographed plates. The copy was once owned by Ross Deegan, cattle baron and vigilante, a founding member of the Montana Stock Association, and is signed by Deegan, with photographs of him and related ephemera (estimate: $50,000-$80,000). Also, the first edition of the official account of Lewis & Clark's expedition across the North American continent. Dated from 1814, with 2 volumes, it is one of the most important travel works in the annals of United States history (estimate: $25,000-$35,000).

One photography item that deserves particular attention is Geronimo – Apache, a photogravure on Japan vellum by Edward S. Curtis. It is the Plate 2 from Portfolio I of his monumental The North American Indian, one of the most desirable of Curtis' portraits of Native Americans, taken when Geronimo was 76 years old (estimate: $20,000-$30,000).

In the manuscripts section is a autograph letter signed by José Figueroa as Governor of California, to the Secretary of Justice in Mexico City. Revealing details of an attempted coup against Figueroa, and asking the President to order the arrest and expulsion of the conspirators, it is dated July 20, 1834. (estimate: $40,000-$60,000.) Also included are three letters and a manuscript document from Nemesio Salsedo to Miguel Constanzó, discussing the defense of the northernmost Spanish territories of New Spain against the United States and the indigenous Apache and Comanche people. Dated from 1809-1810, it has detailed designs and sketches of a mountain cannon [sic] (estimate: $10,000-$15,000).

The second section of the sale presents maps, prints and views. One lot to mention is a rare chart of the Pacific Ocean by Johannes Van Keulen, Pascaertvande Zuyd Zee, c.1689-1695. It encompasses the land mass of North America and most of South America, with California as a large island. The place names include P. Sir Francisco Draco, C. Blanco, P. de Monte Re, Pte. de la Conceptio, Canal de S. Barbara, I. S. Cataline, de S. Diego, etc (estimate: $6,000-$9,000).

Other sale highlights include: McKenney & Hall's History of the Indian Tribes of North America, 3 volumes (estimate: $30,000-$50,000), and a rare Spanish document from the lost colony of Branciforte, 1809-1810 (estimate: $8,000-$12,000).

PBA limits live auction participation to online or phone bidding. For more information about upcoming sales, to schedule a Zoom preview or phone bidding for a future auction, please contact the galleries at 415.989.2665 or pba@pbagalleries.com.