PBA Galleries' auction of Antiquarian Books on December 2nd, 2021 is comprised of nearly 250 lots featuring children's books, works from the golden age of illustration, posters, decorative & graphic arts, and antiquarian books.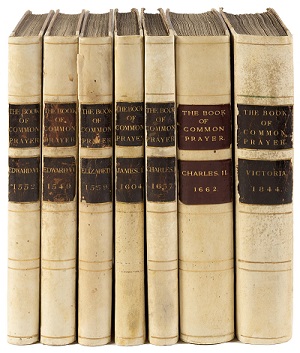 Highlights also include a custom-made art deco chandelier from San Francisco's premiere movie palace the Fox Theater, a three-sheet color lithograph poster from magician Carter the Great, a complete set of William Pickering's Book of Common Prayer, and several classic works of the Western canon.
Highlighting the sale is a rare, complete set in seven volumes of William Pickering's printing of the historical Book of Common Prayer, as issued by the different English monarchs. Typographic facsimiles of the original black letter editions, each volume is magnificently printed handsomely bound in the original vellum over marbled boards with ornamental title pages and decorative head and tailpieces (est. $3,000-$5,000).
A number of documents related to the Napoleonic era include a Napoleon signed letter. Written in August of 1797 during the Italian Campaign in which Napoleon, then General in Chief of the Army of Italy, gained much of his early fame, Napoleon directs procedure for the confiscation and distribution of rations and other goods, requests an intelligence officer for a planned raid, and describes other specific tasks for his officers (est. $1,000-$1,500).
A unique manuscript ledger and cutlery design book from the Argyle Cutlery Works in Sheffield, England is illustrated throughout with pen and ink knife designs. Dating from the early 20th century, the lot also contains other bits of ephemera including an invoice and business card from the business. The Argyle Cutlery Works was one of numerous Sheffield businesses that exported pocket knives, soldiers' knives, and cutlery to the world market (est. $1,000-$1,500).
Other lots in the sale include a custom chandelier from San Francisco's landmark Art Deco movie palace The Fox Theater (est. $5,000-$8,000), a pair of vintage Art Deco lighting fixtures with opaque glass (est. $3,000-$5,000); and a Beaux Arts era Paris streetlight floor lamp with bronze casting (est. $3,000-$5,000). Also, two Seguso Family Murano glass vases from the glass making dynasty (est. $1,500-$2,000 ea.).
Rounding out the sale are one hundred pochoir plates of 1920s Paris fashion from the celebrated Gazette du Bon Genre, by artists including G. Barbier, Benito R. Bonfils, P. Brissaud, et al. (est. $3,000-$5,000); a first edition of Aubrey Beardsley's first important work, containing over 300 of his designs illustrating King Arthur (est. $1,000/1,500); the 1649 classic on French royal ceremonies, Theodore Godefroy's Le Cérémonial de France, originally printed in 1619 (est. $1,000-$1,500); a large collection of English plays spanning post-restoration to the early 19th century (est. $1,000-$1,500).
For more information contact the galleries at (415) 989-2665 or pba@pbagalleries.com.