Garry R. Austin
Garry R. Austin, 71 of Wilmington, VT died peacefully after a long battle with MDS and AML, at the Centers for Living and rehabilitation in Bennington, VT on April 14, 2019. He was the son of Arlene H. Austin of Syracuse, NY. In 1982 he was married to the former Karen Flanders,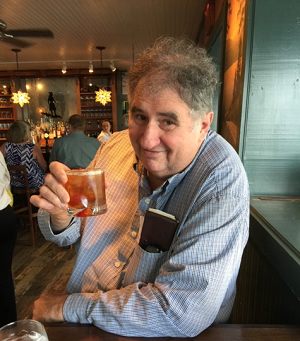 also of Syracuse, on a lawn overlooking the ocean in Wells, ME. Garry's early education was in the Catholic school system in Syracuse, NY. After sampling several colleges, he finished his Bachelor's at SUNY Oswego in 1975.
Garry's athletic ability in lacrosse led him to play in school and with the NALA. His interest in General Custer led him to the University of Montana to pursue graduate work in American History, but the urge to travel soon set in. After a number of jobs including a short professional Box Lacrosse career in Canada, Garry and Karen settled in Wells in 1980, and opened Snug Harbor Books, a used and rare bookshop. They went on to open a second shop, Austin's Antiquarian Books in 1985, in an 1840s house with an attached barn. By 1987, the couple was running three shops, the last being a seasonal store in York Beach.
They sold their business in Maine and went to Watertown, NY for two years to be closer to family, but soon decided the business required more traffic than the upstate New York town could provide. They returned to Maine until 1994 when they discovered the wonderful resort town of Wilmington, VT. Austin's Antiquarian Books operated there until Garry's health began to fail in 2018. Garry held several offices in the Vermont Antiquarian Booksellers' Association, and was a member of the Planning Commission in Wilmington. Garry and Karen ran book fairs as well, including but not limited to, the Vermont Summer Fair for the VABA and the Albany Book and Paper Fair. He was also an avid fly fisherman and lover of the outdoors.
After meeting and becoming friends with Theodore Roosevelt expert Peter Scanlon, Garry fell in love with Roosevelt, and went on, after his specialist friend and mentor died, to take up the mantle of Theodore Roosevelt Specialist. He is a former member of the Theodore Roosevelt Association. The website TheodoreRooseveltBooks.com will continue to be run by Garry's wife Karen. So wonderful is the community of booksellers that upon hearing of Garry's failed health, volunteers called "Garry's Army", came together to move the store to the Austins' home, and kept the store open to provide Karen with income to help her remain by his side.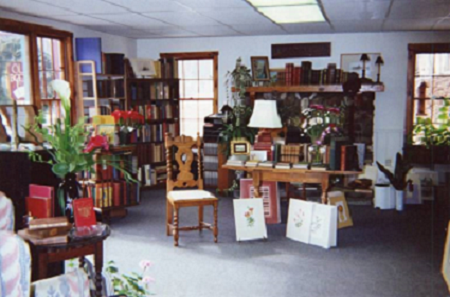 For the remainder of Garry's life, volunteers of bookseller organizations raised money to allow Karen to remain there to the end. She will be forever grateful. He is survived by his devoted and loving wife Karen, three Godchildren, Zach Bolton, Adam Bolton, and Susannah Infante and their parents Steve Bolton and Kathleen and Edward Laury. Also surviving are two cousins, Nancy and Susan. Services were held at Covey Allen & Shea Funeral Home on Monday, April 22, 2019 beginning with calling hours from 12 to 2 and afterward followed by the service and a reception at Jezebel's Restaurant in Wilmington. Interment will be at a later date. Garry was given over 100 units of blood during his eight month struggle. Please consider donating blood in his memory.