Over 600 lots of rare, unusual, and valuable material, including books, manuscripts, maps, directories, photographs, graphic items, ephemera, and more will be offered by PBA Galleries in their Americana, Travel & Exploration, World History, and Cartography auction on Thursday, June 29th. The items range from original letters of the California Gold Rush to a rare Russian propaganda poster produced during World War II, with original photographs and travel albums, rare maps from the 17th through 20th centuries,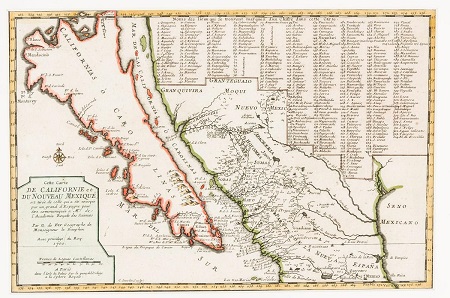 important accounts of travels across the United States and around the World, letters and photographs signed by those who made and dropped the first atomic bombs, a significant archive of letters to and from William Randolph Hearst, and a large selection of Directories of U.S. cities and states.
An important archive letters from the California Gold Rush highlights the sale. The thirty-six letters and notes were written by brothers John and Thomas Emery from California to their family in New Brunswick, Canada. The letters span about three and a half years and present an insightful and uncommon perspective of the great tableau that was the California Gold Rush. The young Canadian brothers were only too eager to leave their difficult lives as farmers and merchants for the lure of quick and easy riches to be found in the Golden State, only to face with unforeseen hardships and futility. Included in the lot is a 19th century vintage tin box where the letters were stored for much of the last century and a half. (estimate: $20,000-$30,000)
Letters and accounts also featured in the sale include the very rare Briefe Relation of the Discovery and Plantation of New England, 1622, an account of the earliest exploration and settlement of New England, with some leaves in fine manuscript facsimile (estimate: $3,000-$5,000); an archive of antebellum letters relating to the horrors of slavery written by a friend of a young James Garfield (estimate: $7000-$10,000); and a manuscript account of the Hiroshima bombing mission by Harold Agnew, an American physicist who was an observer on The Great Artiste which tailed the Enola Gay on its historic flight (estimate: $1,000-$1,500).
Another one of a kind lot is an original oil painting by Eric Sloane, Early Bird. A striking depiction of a biplane soaring through the clouds, most likely flying over Long Island Sound and Roosevelt Field. Inscribed to Admiral Luis de Florez, his son Peter and daughter-in-law, Suzanne Humphreys Ford. Sloane was a prolific painter and book illustrator known for his depictions of the sky and clouds, and received commissions to paint works for the U.S. Air Force.
Other featured lots include: J.G. Stedman's Narrative of a Five Years' Expedition, Against the Revolted Negroes of Surinam in Guiana with 81 copperplates, 16 of which were engraved by William Blake (estimate: $2,000-$3,000); the rare first issue of Nicolas De Fer's famous 1700 map with California as an island (estimate: $1,000-$1,500); a rare hand-stenciled Russian propaganda poster from WWII picturing Adolf Hitler milking bombs and planes from a cow representing "Neutral Switzerland" (estimate: $1,500-$2,500); and a photograph by Carleton Watkins of Mt. Conness, on the edge of Yosemite National Park, taken while he was with George Davidson's 1890 surveying expedition of the peak (estimate: $2,000-$3,000).
The sale will begin at 11:00 am Pacific Time and the public may preview the auction Monday, June 26th, 1-5pm, Tuesday and Wednesday, June 27th and 28th from 9am to 5pm and on Thursday, June 29th, 9-11am at PBA Galleries in San Francisco. For more information, please contact the galleries at (415) 989-2665 or pba@pbagalleries.com.
To read more, please visit our Archive Page.