On Thursday, May 18th, PBA Galleries will host a sale of over 400 lots of fine literature and rare books from the 16th to 21st centuries, classic novels of the 19th century, beat poetry of the 20th, experimental literature and early medical texts, with illustrated books, Roman philosophers, historical annals, and much more. A first edition Harper Lee's classic, To Kill a Mockingbird highlights the sale. This copy of the 1961 Pulitzer Prize winner that takes place during the Great Depression is inscribed and signed by the author and is offered in its unrestored dust jacket (est. $12-$18,000).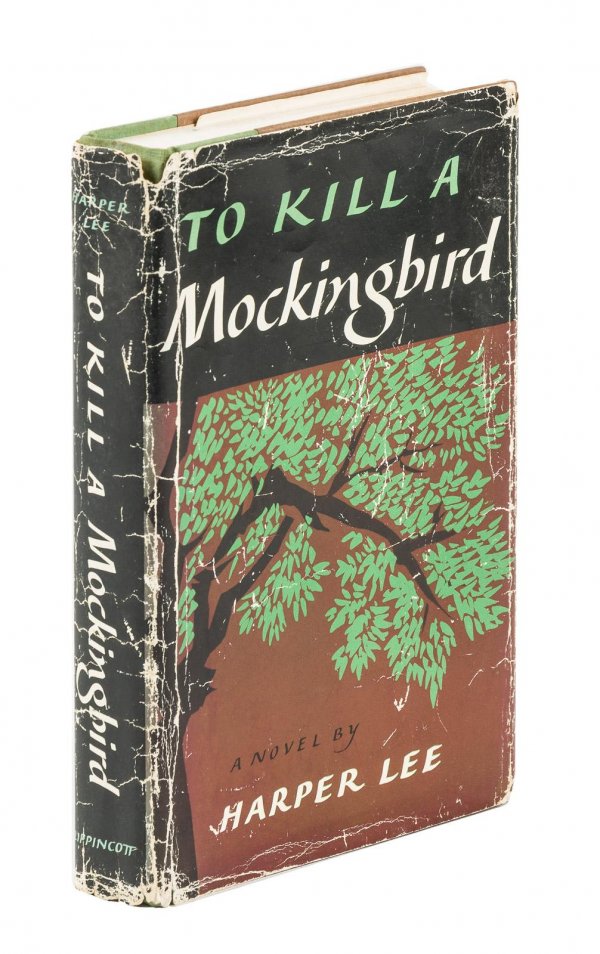 The Return of the Rivers is Richard Brautigan's first poetry book publication and most assuredly the rarest piece of Brautigan ephemera in existence. This copy from the collection of Anna Savoca, a student at San Francisco State whom he courted briefly, is signed by the author. Only 15 of the original 100 copies printed by Inferno Press are thought to be extant (est. $10-$15,000). A scarce deluxe edition of Charles Bukowski's second novel, Factotum, includes an original oil painting by Buk inserted at the front. Published by Black Sparrow Press in 1975, it is No. 60 of only 75 copies (est. $8-$12,000).
Other featured fiction lots include first editions of J.R.R. Tolkien's Lord of the Rings trilogy, perhaps the greatest achievement in the realm of fantasy literature (est. $10-$15,000) and John Fante's first published book, Wait Until Spring, Bandini, part of his "Bandini Quartet" chronicling Depression-era Los Angeles (est. $3-$5,000). A first edition of Ask the Dust, the second installment of the Bandini saga is also offered (est. $2-$3,000).
A rare, unrecorded deluxe issue of the German language publication of Vincent van Gogh's Letters is a non-fiction highlight of the sale. The two volume set is inscribed by the editor, van Gogh's sister-in-law Johanna van Gogh-Bonger to Magda and Walter Pach, an American artist and art critic, Magda a German artist. The importance of the publication of these letters in the establishment of Vincent van Gogh among the major artists of the late 19th century cannot be overstated, nor can the influence of his sister-in-law Johanna van Gogh-Bonger in lifting him from obscurity to the pantheon of great artists. (est. $5-$8,000)
Other non-fiction highlights include: Joseph Priestley's Letters to the Jews, New York: 1794, the first book of Judaica to be published by America's first Jewish publisher, Benjamin Gomez (est. $2-$3,000); a rare two-page mimeographed address by William Faulkner to a UNESCO conference in Denver, Colorado, 1959, signed on the title sheet (est. $2-$3,000); and The Vantage Point, one of 300 copies signed by Lyndon B. Johnson, additionally inscribed by him to his Secretary of Health, Education and Welfare John W. Gardner, the architect of Medicare (est. $1,000-$1,500).
The sale will begin at 11:00 am Pacific Time and the public may preview the auction Monday, May 15th, 1-5pm, Tuesday and Wednesday, May 16th and 17th from 9am to 5pm and on Thursday, May 18th, 9-11am at PBA Galleries in San Francisco. For more information, please contact the galleries at (415) 989-2665 or pba@pbagalleries.com.
To read more, please visit our Archive Page.